Withdrawal Card Request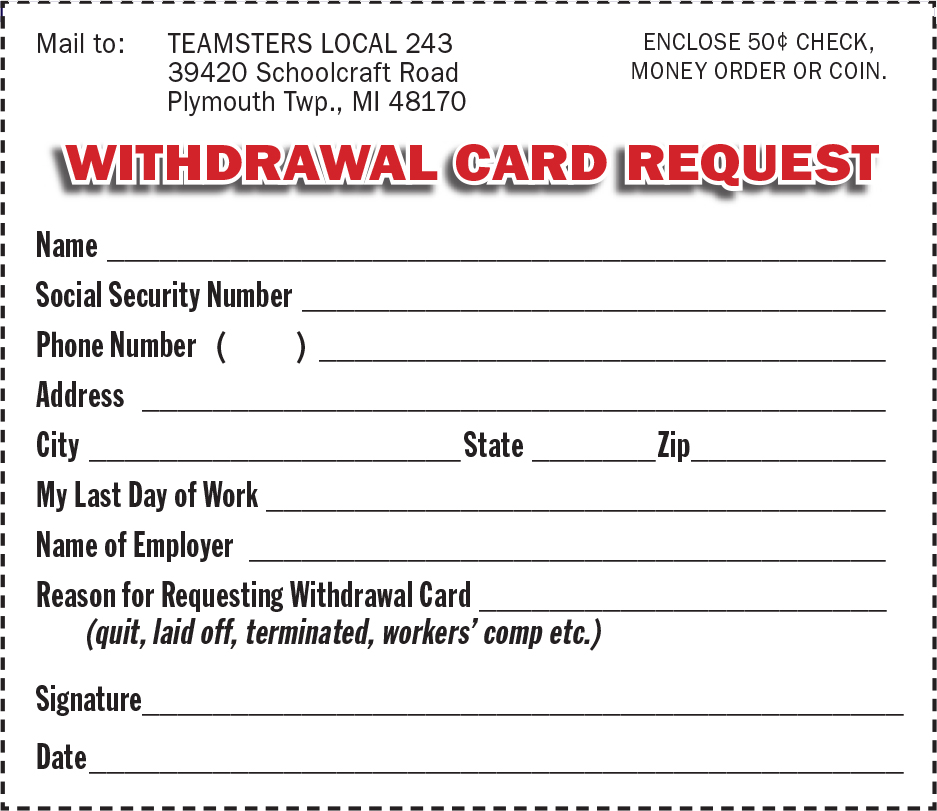 Teamsters Local 243 Withdrawl Card Request Form
Be sure you request a withdrawal card when being laid-off, going on leave of absence, lengthy medical leave or terminating your employment. The charge for a withdrawal card is only 50 cents, but all initiation fees and back dues must be paid before the withdrawal card is issued. If you leave your industry or are laid-off, you may apply for a Withdrawal Card from the Union (provided your dues are paid up-to-date ).
Stop by Local 243's office, or complete the form below, and mail it to our office along with your check or money order for .50 cents. It is your responsibility to obtain a withdrawal card after leaving the company so that you will not be obligated to pay extra dues. Note that your failure to request a withdrawal card may cause you to pay back dues.
In accordance with Article XVIII Section 6 (i) of the IBT Constitution, it is compulsory for any active member on withdrawal to deposit his/her withdrawal card immediately upon return-to-employment at the craft.
Page Last Updated: Jan 23, 2020 (05:22:00)